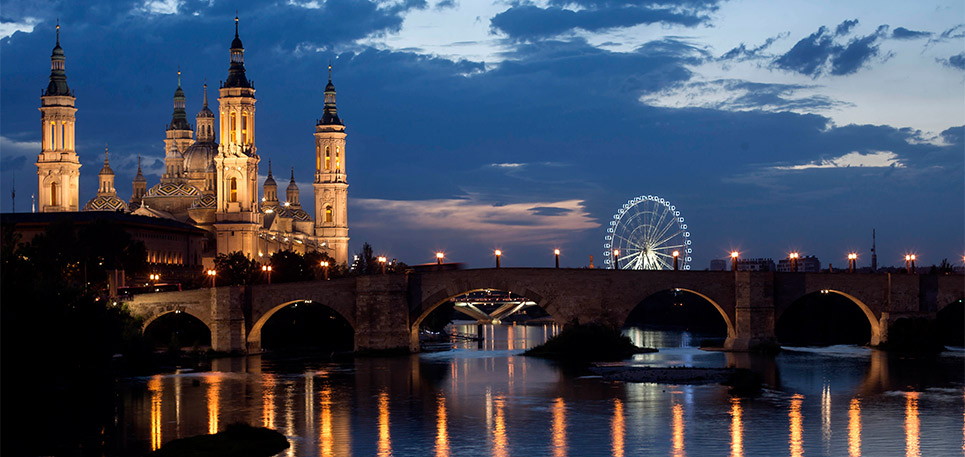 Zaragoza is now a capital known for global health tourism
Health tourism is the practice of travelling to a different place to receive medical treatment while visiting the destination.
From this perspective, this type of tourism focuses on a health incentive; the tourist will consider the quality and professionalism of the health services in the city in question, and they can also enjoy its beauty and tourist attractions while their condition is treated.
Zaragoza is Spain's fifth city and the most important city in the Autonomous Community of Aragon. It has a number of points of interest for tourists, from the imposing Basílica del Pillar, the home of spirituality for the whole Hispanic world, to the Seo cathedral, recently restored, and of course, the new structures and bridges developed for the 2008 Universal Exposition relating to the theme of water. Zaragoza is also the ideal location for any international event or activity, possessing vital facilities for such occasions as the Feria de Zaragoza.
Similarly, Zaragoza has a top-quality hotel offering, the city having played host to important global events.
You can find everything relating to the fantastic tourism attractions of the Aragonese capital on the Zaragoza tourism page.
Private healthcare in Zaragoza
The private health sector in Zaragoza has gained popularity compared to the public sector in terms of care. Specifically, according to a poll by the Fundación Ibis in 2014, up to 80% of people in Zaragoza prefer to use private healthcare for its speed of care and diagnosis compared with public healthcare, opting for private clinics for specialist cases or emergency services.
Of the longest-standing and renowned private clinics in Zaragoza, we can mention Biosalud, a biological and integrative medical clinic, founded by Dr Mariano Bueno, specialising in regenerative medicine, anti-aging, cell therapy, ozone therapy and physiotherapy, among other treatments using the latest technologies.